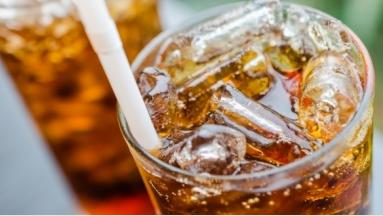 Philadelphia's city council has passed a tax on soda and other sugar-sweetened beverages sold in the city, making it the first large American city to do so.
Berkeley, Calif., passed such a tax in 2014 at the rate of one cent per ounce.
Philadelphia's tax, which will go into effect January 1, 2017, is 1.5 cents per ounce and, like the Berkeley tax, is levied on distributors.
For syrups and other concentrates, such as those used at soda fountains, the tax rate is 1.5 cents per fluid ounce of the finished drink prepared according to the manufacturer's specifications.
The tax also affects diet sodas containing artificial sweeteners such as stevia, aspartame and sucralose, but specifically does not include baby formula; medicine; drinks that are more than 50 percent milk, fruit or vegetables by volume; or unsweetened drinks to which consumers might add sugar, such as coffee or tea. Syrups or concentrates that a customer might add by himself or herself also are not affected by the tax.
Philadelphia mayor Jim Kenney advocated for the tax, although he wanted it to be 3 cents per ounce. According to The Philadelphia Inquirer, the tax is expected to raise around $91 million per year for the city and will be spent on prekindergarten programs, community schools, parks, recreation centers and libraries, as well as a tax credit for businesses that sell healthful beverages.
The New York Times observed that similar taxes have been proposed across the country many times without success, but Kenney took a different tack — proposing it as a simple fundraising measure rather than as a "nanny state" tactic to change the drinking habits of citizens.