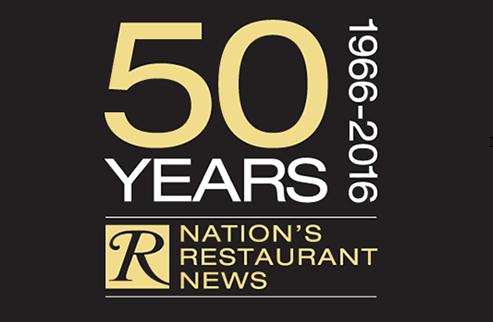 As Nation's Restaurant News marks the half century since it first published in 1966, we look at some menu offerings that changed the face of food.
Each decade offers a seminal moment in foodservice, from salad bars to better burgers."Creativity is thinking up new things," noted Theodore Levitt, of Harvard Business School, in the Harvard Business Review in 1963. "Innovation is doing new things."
Here are restaurant innovations that shook their decades.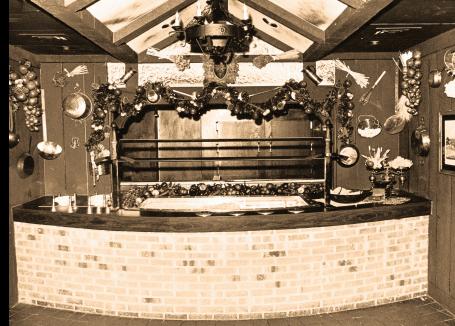 1960s: Salad bar, Steak and Ale
When Norman Brinker pioneered the casual-dining segment with the first Steak and Ale restaurant in 1966, the salad bar was as much a focal point as the menus printed on giant cleavers and wine lists offered on bottles.
The unlimited salad bar and quick delivery of bread were built as value propositions for diners, said Paul Mangiamele, CEO of Legendary Restaurant Brands LLC, which owns the Steak and Ale brand today.
Although the last Steak and Ale restaurant closed in 2008, the concept's salad bar set the stage for standalone salad concepts like Greenz and Salata to thrive. The salad bar remains a signature centerpiece at casual-dining brands like Ruby Tuesday, which debuted its enhanced Garden Bar this year.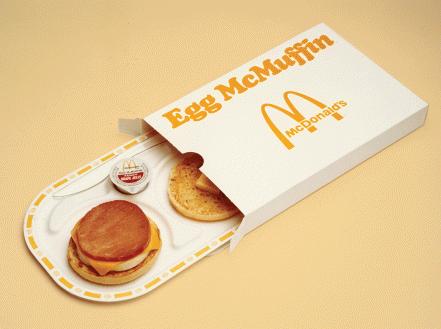 1970s: Egg McMuffin, McDonald's
With all-day breakfast making big news lately, it's hard to remember when McDonald's didn't dominate the morning meal. But it was 1975 when McDonald's stepped into the national breakfast arena with the Egg McMuffin.
Created by California franchisee Herb Peterson, the Egg McMuffin was first offered regionally in 1972. It was served open-faced with a freshly cracked egg, American cheese and Canadian bacon on a toasted, buttered English muffin.
Since McDonald's October 2015 debut of All-Day Breakfast as part of the brand's turnaround, McMuffins are available all day long. In response, quick-service brands have been beefing up their breakfast offerings to compete, such as Taco Bell's rollout of a $1 value menu this March.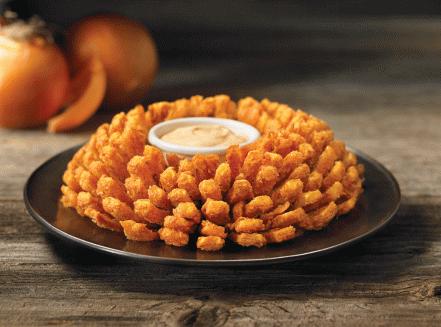 1980s: Bloomin' Onion, Outback Steakhouse
The egg-washed, deep-fried Bloomin' Onion at Outback Steakhouse typified the often-fried menu items of the 1980s."In 1988, we had a vision to bring flavor that had never been tasted and presentation that had never been seen before in casual dining," said Tim Gannon, a founder of Outback Steakhouse, in an email to NRN.
"The Bloomin' Onion combines bold spices inspired by the flavors of New Orleans with a gourmet, upscale presentation."
Weighing in at about 1,950 calories and 134 grams of fat, the Bloomin' Onion's sales soared in the casual-dining heyday.
Rivals joined the party as well. Chili's Grill & Bar introduced the Awesome Blossom, but discontinued it in the early 2000s. And the menu item's power can be still be seen in Outback Steakhouse's parent company, which is, of course, named Bloomin' Brands Inc.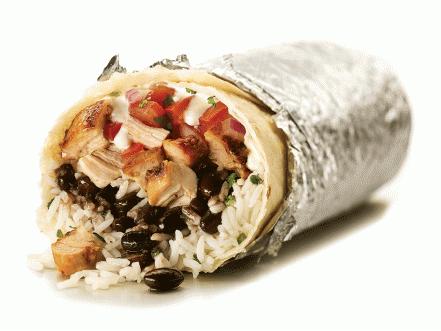 1990s: Mission-style burrito, Chipotle Mexican Grill
&nbs