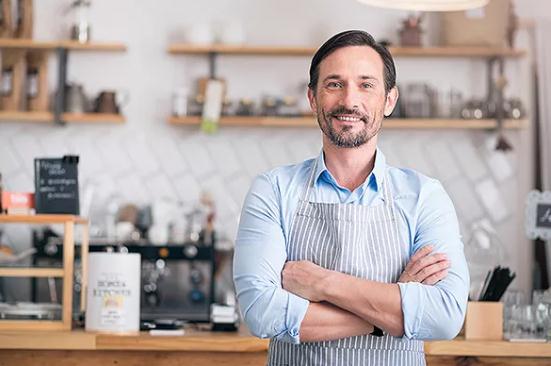 Kareem Hajjar, Principal at Hajjar Sutherland Peters & Washmon LLP, is one of the movers and shakers behind many of the newest culinary hotspots in Austin. Known as the "Texas Restaurant Lawyer," Kareem has a client list of over 400 bars and restaurants throughout Texas. He uses his real estate and transactional law expertise to help entrepreneurs bring their dreams and projects to life.
We chat with Kareem about his unique role as a gatekeeper for the restaurant business.
RR: Where do a lot of first time restaurant operators trip up in getting the business open?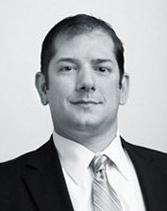 KH: They are usually underfunded and do not know what land use issues exist in the site they have selected. Many first time restaurateurs seriously miscalculate the means it will take to get their business open and sustainable through the first few months of operation. As a result, the finishing touches suffer, and things like PR and marketing also take a hit. This leaves the restaurant with little or no buzz, and then an underwhelming experience for those that do find it. When you read the stat that "9 out of 10 restaurants fail in the first year", 7 of the 9 are these types of restaurants. It is very sad to see restaurants fail because each one of them is a family's life savings.
Another very common culprit of a restaurant failure is the lack of knowledge of zoning and other land use restrictions, which happens well before opening. Most municipalities have land use regulations, parking requirements, ingress and egress requirements, and building standards. I have had dozens of clients frantically call because the city won't allow them to open - it turns out that they leased a premises that was zoned "residential" or did not have sufficient parking for their use. If they would have just called us beforehand, we could have told them that the site wasn't suitable for them, or what it would take to make the site suitable. The toughest part is that typically, the Landlord isn't warranting the use, so just because a tenant can't open doesn't mean that tenant doesn't still owe rent.
RR: What would you say are the most important characteristics of successful restaurant operators and why?
KH: Detail oriented managers with a tireless work ethic. Restaurants are as much about logistics and reports as they are about cooking. To open a restaurant, the food and cooking are less than half the battle. Yes, you have to be able to cook, but you also need to know about corporate structure, accounting, logistics, management, reporting, inventory control, and investor relations. If you're not detail oriented or you don't have a strong work ethic, you're playing with a deck stacked against you. You'll miss inventory orders, checks will bounce, you'll forget to pay rent and get locked out, you'll fail to report your sales to TABC and the Comptroller correctly, you'll fail to communicate with investors or to get tax returns done, or worse. We've had clients call because they didn't have money for payroll, because they forgot to renew their TABC permit and had a 300 person banquet that night… It all stems from being extremely detail oriented.
What you will find is that if the chef looks laid back and chilled out all the time, he's not actually running the show. There's a nerd or small group of nerds in the office making that machine hum, and they are what really drive the restaurant. To the back of the house nerds - today's your salute. You make it all run with no credit ever thrown your way.
RR: What are the key things that operators need to do to set them selves up for the best chance of success?
KH: First they need to know how much it will cost (the true, honest to goodness cost) and have realistic sales and profit/loss projections. If it sounds too good to be true, it is - you're missing something. Don't adjust your projections to make the deal work. Too many people get emotionally invested in a project and even when they calculate figures that don't work, they can't face the music that it's not a good deal. Or, they calculate figures that are absurdly profitable and don't stop to question whether that is realistic. If it were easy, everyone would do it.
Second, bookkeeping and accounting cannot be an afterthought. You need to have this done before you sign a lease, because you'll be spending money in development that needs to be accounted for. If you think "Oh, I'll get a bookkeeper when I'm open", you might as well not even bother.
Third, there are a lot of people in this city (insurance agents, architects, designers, lawyers, software creators, vendors, contractors, and pr companies) who have dedicated their practices towards helping bars and restaurants - use them. Will it cost more? In some cases, yes. In others, not only will it not cost more, it will actually cost less. At the end of the day, restaurants cost too much to develop to have corners cut, and that starts from the very beginning. From the corporate structure, to the lease, to the build out and operations, it all has to be perfect if you want to be one of the really successful places in this city. By the time a place opens, the premises needs to look fantastic. The customer experience needs to feel easy and comfortable. And, the opening needs to be HOT. If you don't have this, there are many others that do, and you'll find that your customers are going elsewhere. And, it is amazing how back of the house issues affect front of the house experiences.
Source: runningrestaurant.com