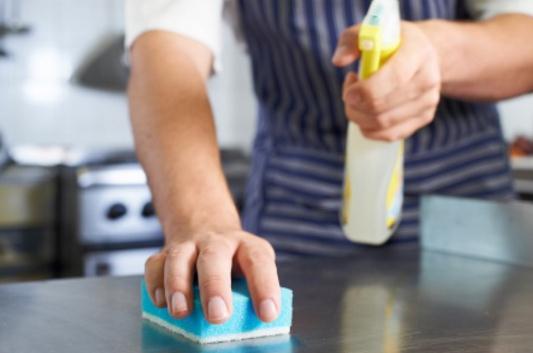 As National Food Safety Month continues, engaging your employees in best practices is important to them, your customers' health and the success of your business. Here are five tips every restaurant operator should know:
1. Control risks and hazards through the flow of food. The goal remains the same — keep customers safe. To accomplish this, the CDC advises eliminating these biggest risk factors:
· Purchasing food from unsafe sources
· Failing to cook food correctly
· Holding food at incorrect temperatures
· Using contaminated equipment
· Practicing poor personal hygiene
2. Establish a strong food safety culture. Two of the best ways are to model behavior and establish reinforcement by leadership. When employees see management practicing proper food safety procedures, they witness how important having those protocols are.
3. Fortify training messaging. To do this, use consistent terminology and, when possible, teach employees in their native languages. Visual aids and participatory exercises also impact the learning process.
4. Encourage employees to ask questions. If they don't understand a concept or procedure, open communication lines and start dialogue with them. Make it known that senior leadership is committed to helping them understand and that they expect total and satisfactory implementation.
5. Training empowers your employees. The more training your work staff receives, the more they'll feel valued and act as brand ambassadors for your business.
Source: NRA.com