Takeaways from the Blount Fine Foods Culinary Summit
The iPhone was unleashed onto the world just over 10 years ago, on June 29, 2007, and since then, the way that consumers interact with each other, and with restaurants, has been transformed.
As handheld devices have proliferated, the world has been put at people's fingertips: Whether they want to watch a movie, play a game, learn something or order food, as the old iPhone ad said, "There's an app for that."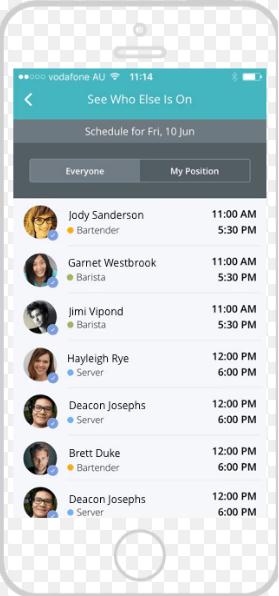 At Blount Fine Foods' recent biannual Culinary Summit in Newport, R.I., Nation's Restaurant News and Restaurant Hospitality Senior Food Editor Bret Thorn stepped out of his usual culinary box to explore how these mobile-device-based computer programs are benefiting restaurants.
Many large restaurant chains have their own apps, something started by Pizza Hut with the 2009 launch of its smartphone application. Soon after, Domino's Pizza and Starbucks took the plunge, and continue to lead the way in converting their customers to online ordering.
But most customers don't want apps for individual restaurants: A 2015 study by online reservation company OpenTable found that just 6 percent of consumers said they were "very likely" to download such an app, Thorn said, noting complaints that the apps take up too much space on their own.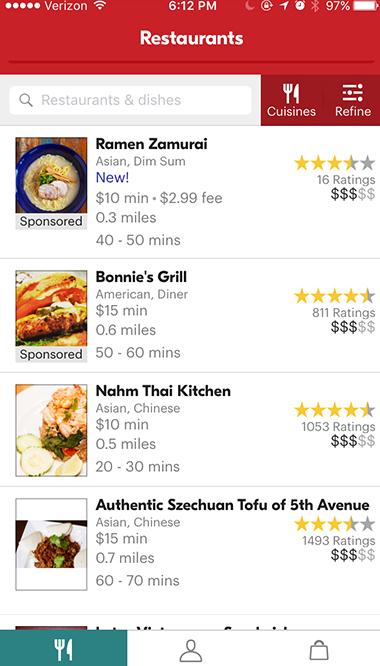 GrubHub/Seamless
Instead of relying on dedicated ordering apps, consumers are turning to apps such as GrubHub and Seamless, which merged in 2013 but still operate as separate apps. They aggregate dozens, or even hundreds, of restaurants, depending on the market, allowing customers to sort by cuisine, distance or minimum check for delivery. Customers who use either app can also look up and reorder past orders or filter restaurants based on their ratings, speed of delivery, whether they're new and whether they have coupons.
Most restaurants that are listed on Grubhub/Seamless deliver the food themselves, although Grubhub does deliver in some markets. The challenge for restaurants is that they pay a fee, often upwards of 10 percent, for each order.
Orderly
Many apps focus more on restaurants' internal operations, such as Orderly, an invoicing and inventory system that lets operators take pictures of their invoices and manage and store them online. It also allows invoice data to be shared with team members, can help manage approval of those invoices and export cost-of-goods reports.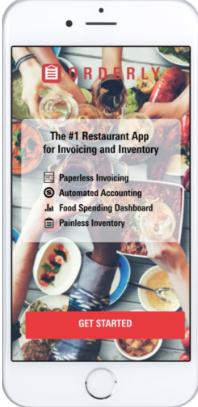 Open SimSim
Open SimSim is a scheduling tool with features such as alerts that let workers know when they're supposed to show up for their shift. It also allows staff to update their availability, swap shifts and ask for extra hours. It also has chat capabilities that, for example, allow managers to check in on late arrivals.
Jobletics
While Open SimSim is for existing team members, Jobletics is for temporary workers. The company that owns Jobletics screens potential workers and performs background checks, allowing operators to have their own rotating pool of short-term workers that Jobletics claims can show up to work with as little as three hours' notice.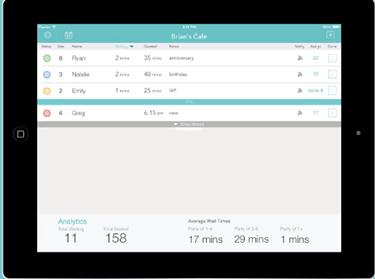 Waitlist Me
The aforementioned OpenTable survey also found that guests were less interested in ordering and paying online than they were in getting on waitlists before they arrived at restaurants and then being informed about how long they'd have to wait. Waitlist Me takes care of that. It lets operators manage tables, create waitlists and contact guests when their tables are ready. It also allows restaurateurs to create individual profiles for guests with information such as their preferred tables.
Free Bookings
Free Bookings is a sort of discount version of OpenTable. It doesn't have the more established company's analytics, nor the database that consumers can search to find restaurants in their area. But it does allow restaurateurs to set up an online reservation book so they can receive and manage reservations from their restaurant's website, Facebook page, or both.
Source: NRN.com