Cybersecurity may seem overwhelming, but you can protect your restaurant against cyberattacks — and security measures don't have to be complicated or expensive.
As part of Cybersecurity Awareness Month, we've released "Cybersecurity 201: The Next Step" Guide, which will help independent restaurant operators integrate the National Institute of Standards and Technology's (NIST's) well-regarded Cybersecurity Framework into their restaurants. The guide is a follow-up to our "Cybersecurity 101: A Toolkit for Restaurant Operators".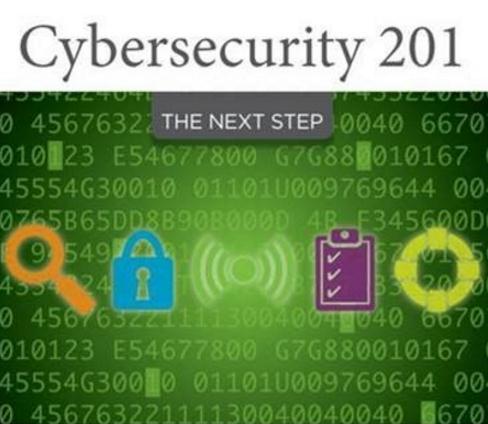 What it is: A group of IT professionals and restaurant cybersecurity experts from some of the top multiunit restaurant companies in the country came together last year to share best practices about what cybersecurity looks like in a restaurant setting. With their help, we've produced this resource to help restaurant operators of all sizes and types protect themselves against cybercrime.
Why it's important: Protection is just part of the job when you're a restaurant operator, and securing your data is no different. Technology innovations, often fueled by data, help restaurants streamline operations, reduce costs and bring in more guests. But, with opportunity comes risk. Our new toolkit can help you prepare for, detect and respond to data-breach incidents.
What's included: The guide is essential to protecting your business, guests and employees from data breaches. The guide includes:
Hypothetical case studies depicting potential scenarios and lessons learned
How to look at cybersecurity as a continual process, not a checklist
How to evaluate the level of risk that's right for your operation, involve your team, and continually assess your progress
A full "Cybersecurity Framework for the Restaurant Industry" that shows how the NIST Framework applies in a restaurant setting. Our team of restaurant IT experts has rated nearly 100 NIST subcategories for their level of importance and difficulty, offering real-life examples of what those action steps might look like in your restaurant.
Source: NRA.com