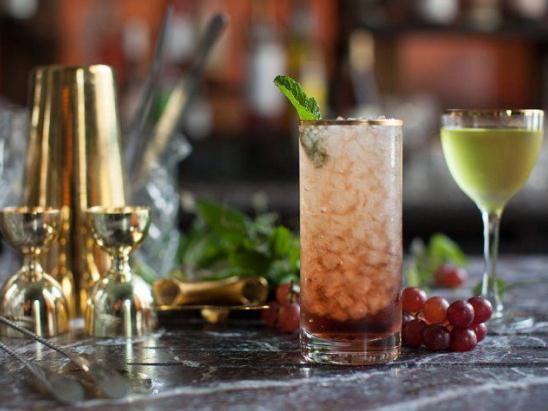 As the holidays come and go, prepare new, healthful menu items for your customers. Think about the fruits and vegetables that are particularly popular with your crowds, and use these nutritious ingredients to create tasty, colorful beverages. For culinary inspiration, check out these vibrant ideas:
Green smoothies. Blend blueberries, pineapple, spinach, 100-percent fruit juice and ice until smooth. For a juicier consistency, add more juice. For a deeper green color, add more spinach.
Red slushies. Freeze bite-sized red fruits, which could include berries, cranberries and sliced apples, in single-serving quantities to cut down on made-to-order prep time. When needed, incorporate these items together in a blender, along with apple juice. If you want to increase the drink's thickness, consider emulsifying frozen peach or mango slices, too.
Purple shakes. For a lighter take on a milkshake, swap any ice cream out for frozen non-fat Greek yogurt. Blend frozen blueberries, plum slices, a peeled and sliced banana and the yogurt. Slowly incorporate grape juice until the desired consistency is achieved.
Orange coolers. Combine orange, apple and pineapple juices in a large vat or pitcher. To keep the drink cold but not watered down, also freeze cubes of these juices and add them to the beverage before service.
Source: This content was provided by National Restaurant Association's Kids LiveWell sponsor